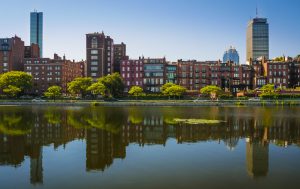 Directions to McCue, Lee & Greene, LLP
McCue, Lee & Greene, LLP
581 Boylston Street
Suite 203
Boston, MA 02116
Tel. 617-236-0212
Fax 617-236-0797

Parking Options
• Back Bay Garage, 500 Boylston Street (between Berkeley & Clarendon Streets), entrance on St. James Avenue, in rear of building (1 Block)
• John Hancock Garage, Clarendon Street (between Stuart Street and Columbus Avenue (2 1/2 Blocks)
• Garage in "Nike Town" building, Corner of Newbury & Exeter Streets, entrance on Exeter Street (2 Blocks)
• Parking Lot at corner of Newbury & Dartmouth Streets, entrance on Newbury Street (1 Block)
• Prudential Center Garage,, several entrances on Boylston Street, Exeter Street, Huntington Avenue and Ring Road (2 1/2 Blocks)
• On Street Parking: Meters have 2 hour limit, and take quarters only. 25¢ buys 12 minutes. Meters on Clarendon Street between Commonwealth Avenue and Saint James Avenue are good only between 9:30 A.M. and 4:00 P.M. Towing on Clarendon Street begins at 4:00 P.M.
Trains, etc.
• Commuter Rail, Back Bay Station, Dartmouth Street, across from Copley Place Mall (2 Blocks).
• Orange Line MBTA, Back Bay Station (same as above).
• Green Line MBTA, Copley Square Station, Boylston Street by Boston Public Library (1 Block).
• Green Line MBTA No. 9 and No. 39 Buses, Stop at Corner of Clarendon & Boylston Streets.